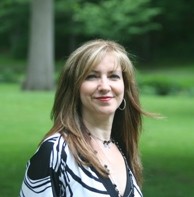 June
Andolino
Manager - Customer Support and Administrative Services
Office:
973 661-3100
Fax:
973 661-3183
June has been with Engler Financial Services since 1994.  She graduated from Roberts-Walsh Business School and possesses a Series 6 license.  As office manager and primary customer service contact, she brings all of the firm's services to bear, taking into account her customers' specific needs.  Additionally, her duties include accounts payable, collecting receivables, placing trades and maintenance of accounts. 
June will gladly handle any individual client issues that require immediate and personalized attention. She can give you advice on account registrations, account types, administrative procedures and answer questions about your account history.  June's other interests include fine dining, travel and reading. 
Call June with any questions about services offered.  She is ready to assist you.